A great night's sleep at a comfy price
100-night trial, free delivery, 10-year warranty
Sleep happy, save money
StarryNite mattresses are as good, if not better, as any mattresses in the thousands range.
How is this possible?
That's because instead of investing in store set ups, rentals, and sales commissions; we invest only in things
that matter most: Manufacturing quality and product excellence.
Try any of them today 100% risk-free with 100-night trial, free delivery, and 10-year warranty— our guarantees to you.
Here at StarryNite, our mission is as simple as can be:
To help you make friends with the snooze button.
How it Works
When we say purchasing a StarryNite mattress is a risk-free endeavour, we weren't lying.
That's because every StarryNite purchase comes with the guarantees below.
Sleep tight knowing that we got your back, even when you sleep.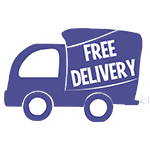 Free Shipping
Don't know if you have heard the joke that what stops many from buying a $999 product is a $1 shipping fee. Well, funny or not, you won't get it here. Here at StarryNite, there are no delivery fees, no hidden fees, no nonsense.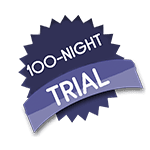 100 Nights Trial
This is it: The value that single-handedly made the online mattress buying experience palatable. With it, you can simply sleep on your new mattress risk-free for 100 nights. But why stop there? Why not roll on it or jump on it, too?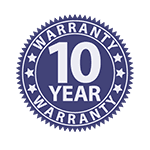 10 Years Warranty
Yes, we've got you covered for the next 10 years. If you are wondering if this is a long time, let's discover together. Perhaps own a super car, travel the world, or even fly to the moon. Well, you get the idea.
Starry, starry night paint your pallete with beautiful dreams.
Click on the video and see what these dreams are made of.
Putting our money on the line, all for a better sleep
Unlike many online mattress sellers who don't make their own beds (pun intended), we, on the other hand, do. This means we've invested and risked our own money to purposefully own our in-house mattress manufacturing facility which allows us a significant amount of cost as well as quality control.
No surprise then that our mattress prices start from only RM988, with the quality comparable, if not better, than top-of-the-line beds.
But, of course, don't just take our word for it.
Try any of them today as part of your pursuit of a good night's sleep.